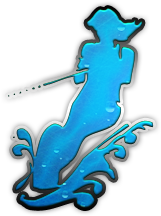 There are a number of great marinas in the Lake Hopatcong area and each has its own area of expertise. Whether you are looking to rent a boat or purchase one - whether you are shopping for new boats, used boats, water sports equipment or accessories, our marinas can enhance your boating adventure on Lake Hopatcong.
By searching these pages, you should be able to find whatever you need right in a local Lake Hopatcong marina. Make sure you stop by the "Marina" section of our site to view some of the many marinas on and around the lake. You do not have to live on Lake Hopatcong to enjoy New Jersey's largest lake! Let the local marinas set you up with everything you'll need to enjoy a Lake Hopatcong boating experience.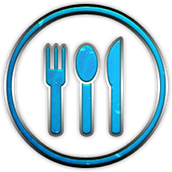 Lake Hopatcong has the finest (and some of the only) lakeside dining in the State of New Jersey. Lake Hopatcong is one of the only lakes in the state that boasts lakefront restaurants that are accessible by boat! On Lake Hopatcong you can take your boat right to a restaurant - dock it - have a bite to eat and then get back on your boat! The many water activities that take place during the summer months will enhance your dining experience. Dine by the waterside watching the boats go by on the lake while enjoying a lovely sunset and open-air dining. Lake Hopatcong is New Jersey at its best. Preview the many restaurants here on lakehopatcong.com, your local directory for Lake Hopatcong. Even in the winter months, dining at the lake is beautiful. Ice boats, snowmobiles, and ice fishermen can be seen from many of the waterfront restaurants. Finding a new restaurant just got easier! Choosing a dining menu is a breeze! Stop by and see the list of local restaurants both on and off the water in Lake Hopatcong.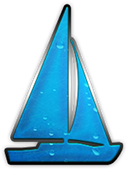 Lake Hopatcong offers camping, water sports, fine dining and much more. The Sunday Sailboat regattas on the lake are a sight to see... especially when the wind kicks up! Remember, when watching from your boat not to go into the course area! And, most important remember a sailboat always has the right of way when not being powered by a motor. Water skiing! Yes this is the place to be, the many coves of Lake Hopatcong offer wonderful water skiing conditions. No matter what your water sport activity is... waterskiing, wakeboarding, windsurfing or tubing, Lake Hopatcong has great areas to enjoy these sports and the lake is usually like glass in the early morning.
Water ski instruction is also available for the beginner who wants to become an expert. Speed boats and pleasure boats are always welcome and rentals are available at many of the area marinas. Patio boats - also known as pontoon boats - are also very popular here on the lake. Yes, the "party barge" is alive and well on Lake Hopatcong NJ! With two public beach areas and the Mahlon Dickerson Reservation for camping you do not have to live here to be on vacation. Many of the local marinas offer different types of boat rentals and even jet-ski rentals...for those who might like to enjoy the lake from the "water's perspective" part time or for the first time!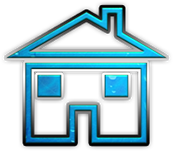 Want to live on vacation all year long? Then stop by the real estate section of Lake Hopatcong.com. You don't have to be right on the water to feel like you're on a vacation. Lake front, lake view, or just down the street-- you'll find it here. Enjoy all of the restaurants, marinas, water activities and the fun of lake living. This is what you work for!
Professional Real Estate listings are currently the only listings on www.lakehopatcong.com, but owner listings are also welcomed. Morris County and Sussex County listings are here! Contact one of our featured Lake Hopatcong Real Estate professionals and see what lake living is all about.
LakeHopatcong.com offers an Event Calendar for both Morris County and Sussex County that covers lake events and more! Please feel free to submit your event via email. Garage sales, local sports, tricky trays, scouting events-- you can find it here! We offer events and listings for the local area, not just Lake Hopatcong. Think of this as your local online events calendar covering both Morris County and Sussex County around the Lake Hopatcong area. Please bookmark this site as your local New Jersey directory of Lake Hopatcong, New Jersey's largest (and best) lake!
Shari Spiro
Owner
Lakehopatcong.com